Advance your career with one of these great companies
These top employers are waiting for you. Apply now.
Featured Events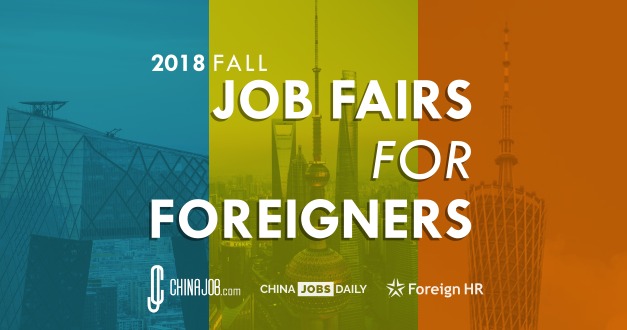 Location: BJ, SH, GZ
Date: Nov. 10th, 16th, 25th, 2018
The first of three Job Fairs for Foreigners is less than a month away, and employers and job openings are being confirmed, including CRI, CCTV+, Foreign HR, FESCO, OASIS, etc.