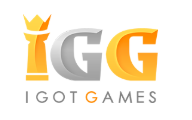 IGG(I Got Games)
IGG(I Got Games) Company Overview
Website
Headquarters
Company Size
1,001 - 5,000 people Employees
Industry
Founded


IGG is a renowned developer and publisher of mobile games with a strong global presence and international customer base. The Group has its headquarters in Singapore with regional offices in the United States, Hong Kong, mainland China, Canada, Japan, South Korea, Thailand, Belarus, the Philippines, the United Arab Emirates and Indonesia, and customers from over 200 countries and regions around the world.

IGG has its headquarters in Singapore with over 1000 employees in various branches, including the China, USA, Canada, Japan, Korea, Thailand, Belarus, and Philippines.

IGG offers free-to-play mobile games in 21 different languages which have garnered critical acclaim and won prestigious awards. Right from the start, the Group has aggressively pursued the global market. Its strategic direction and plans have always focused on achieving the goal of becoming a global leader in the gaming industry that produces games loved by players around the world. Embracing our corporate spirit of "Innovators at Work, Gamers at Heart", the Group is dedicated to creating high-quality and enjoyable games that will stand the test of time. Over the years, our continuous innovation to produce enduring products, and the effective execution of our strategies and plans, have enabled us to overcome the challenges of a fast changing industry and volatile market conditions.

At IGG we are constantly focused on turning the corner and providing not only the best games for our gamers, but also the best working environment for our employees. As such we believe our employees are our core competency. By maintaining a flat corporate structure, we try to leverage each individual employee to their utmost awesomeness and allow them to make the games that they themselves want to play.

IGG has been pushing the limits, delivering massively multiplayer in the global online interactive entertainment industry. We have successfully developed and published 12 mobile, 7 PC & 11 browser-based gaming titles that have received critical acclaim. Included within these titles are IGG's Castle Clash, a worldwide TOP 10, Top Grossing Android App on Google Play, Slot Machines, the fastest growing Slots App on Android and Texas HoldEm Poker Deluxe, the fastest growing Poker App on Android!

IGG Inc. was ranked on App Annie's annual list of Top 52 Publishers worldwide for three consecutive years in 2014, 2015 and 2016, ranking in the 29th, 34th and 27th positions respectively. Lords Mobile was ranked top five in 8 countries and regions and top ten in 28 countries and regions in terms of daily revenue rankings generated at Google Play as of March 20, 2017, according to App Annie, an independent mobile App analytics platform.

One of our core values is "Innovators at Work,Gamers at Heart". Our aim is that this resonates within every one of our employees. It's a statement that reflects the wonderment which surrounds games—their ability to entertain us, to bring us together and inspire us—as well as our desire, as gamers, to continually approach the end game, the frontier, of what is possible within gaming.