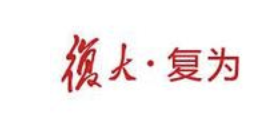 Shanghai fuwei brand planning co., LTD
Shanghai fuwei brand planning co., LTD Company Overview
Website
Headquarters
Company Size
Industry
Founded
Shanghai fuda brand research institute - Shanghai fuwei brand planning co., LTD., specializing in corporate brand, image, marketing, culture planning and design.

Fu da fu is China CIS definition drafting unit, industry standard drafting unit, CIS planning tutorial preparation unit. Our team since 1993, has won the "China planning industry top ten outstanding team", "national classic planning case award" and many other honors, and through SB/ t10411-2007 certification and iso9001:2000 certification.

We have for the national judicial authentication center, national bureau of land and resources sensing information center, changsha, hangzhou bay bridge, construction bank, China tobacco, west to east gas pipeline, baosteel, metallurgy, economy sichuan pharmaceutical, copper cash tires, lingshan Buddha, bono clothing, damned, CITIBANK (China), RICKMERS (China), and other industry leading units to provide planning, design, consulting services.

As the pioneer and leader of Chinese brand planning industry, we shoulder the responsibility and mission given by The Times, and we know that only specialty is the foundation of planning and design.

We only do boutique, in the achievement of customer success, at the same time, their own experience. We provide every employee with the opportunity to participate in the planning and design of first-class projects at home and abroad. We want our employees to be proud to say to future generations, even after they retire, that while our names may not be written in history, our work and our abilities are.

Our salary and welfare: basic salary + post bonus + performance bonus, social security + provident fund, business and skills training, paid annual leave, filial piety fund and other benefits.