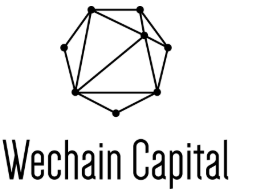 Shanghai Weichen Business Consulting CO., LTD.
Shanghai Weichen Business Consulting CO., LTD. Company Overview
Website
Headquarters
Company Size
Industry
Founded
Wechain is a blockchain trading system developing and servicing company, mainly focusing on the development of digital currency spot and derivative margin trading system. Wechain is headquartered in Singapore and has branches in China and the UK respectively. Our team members are mainly from eight different countries, with customers served in many countries around the world. The core developers come from large financial institutions such as Morgan Stanley, Credit Suisse Bank, Tencent, Ping An and Noah, and have rich financial research and development background.

Wechain focuses on the upgrading and iteration of transaction system technology and has profound experience in matchmaking, strong leveling, risk control, settlement and systematic security of blockchain. Wechain has been established in the blockchain industry for a long time and combined the most cutting-edge transaction technology of traditional finance with the blockchain technology perfectly, and is committed to solving the technical bottlenecks of existing digital currency spot and derivative transaction systems. The company's independent research and development of the trading system single contract matching capacity has exceeded 1 million TPS, and Wechain's independent development of cold wallet isolation technology and exchange security management regulations are leading the industry. We export technology, invest in technology cooperation and incubate digital currency transaction ecology including Panda Analysis, Bybit and other well-known projects.

Wechain focuses on technology r&d services, investing in incubating unicorns in the trading space.